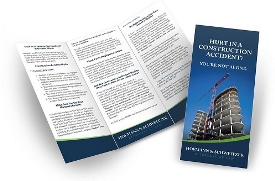 Construction accident cases are complex, but you are not alone! Learn how a New Jersey and New York construction accident lawyer can help you get the recovery you deserve by reading this FREE publication.
What You'll Learn From This Publication
In Hurt in a Construction Accident? You're Not Alone, the experienced New Jersey and New York construction accident attorneys of Hofmann & Schweitzer:
Dispel common construction myths.
Explain how to make sure you get the monetary benefits to which you are entitled.
Describe how to make resolving your construction injury case less of an ordeal.
And more!
In this easy to read publication, you will also learn about the importance of determining whether any New York labor laws were violated or whether any third party negligence claims may be brought.
How to Get Your FREE Copy of This Important Document
Our construction injury lawyers are making this publication available to any construction worker who has been injured in New York or New Jersey. All that you have to do is fill out the form on this page and we will quickly email you with access to this document.
Contact a New Jersey and New York Construction Accident Lawyers for More Information
If you have been hurt in a New York or New Jersey construction accident, then you may be entitled to benefits. Our experienced lawyers want to help you get the damages to which you are legally entitled. Don't make the mistake of trying to get damages on your own. Instead, turn to the lawyers who have been successfully representing clients for several decades. Call us today at 1-800-362-9329 to learn more about your rights and to schedule a free consultation.
And don't forget to request your copy of Hurt in a Construction Accident? You're Not Alone today for free, with no obligation.